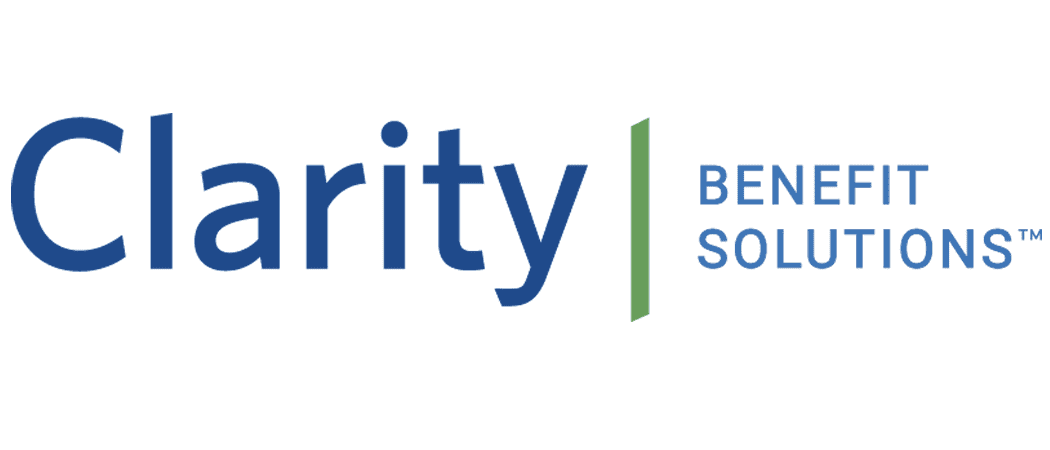 SIMPLIFY YOUR BENEFITS EXPERIENCE
Clarity BenefitConnect provides a seamless and paper free experience for employees using our FSA
and HRA programs by streamlining EOB retrieval and processing using automated technology.
Clarity BenefitConnect automates the employee claim filing and card substantiation experience
by linking insurance carriers directly to Clarity. Integration now makes it possible for employees
to share their insurance claims history with designated third parties. This significantly reduces or
even eliminates the need for consumers to file claim and card substantiation paperwork. The Clarity
BenefitConnect connection takes only a few minutes for an employee to set up and is available for
both HRAs and FSAs.


WHY CLARITY BENEFITCONNECT?

Unique auto substantiation: Each Clarity participant has the option to link Clarity with their insurance carrier portal via web authorization. Once linked, Clarity automatically retrieves any new insurance transactions issued by the insurance carrier. Clarity then creates a claim and pays it or substantiates the purchases.

Automatic Claim Reimbursement: streamlines EOB retrieval and processing allowing for a faster substantiation and automatic reimbursement process for TPAs and participants. By simplifying the reimbursement process, we are also able to reduce administrative costs and increase client satisfaction.

Eliminates Card Deactivation: designed to eliminate all the clerical tasks associated with enrollment and claims processing which significantly reduces human error and card deactivation.

Automatic Expense Tracking: automatically tracks deductible and out-of-pocket expenses while substantiating claims so that participants don't have to worry about managing healthcare expenses.
Related Links
Other Clarity Benefit Solutions Products
Subscribe to Updates
Subscribe to get Clarity Benefit Solutions partner and product updates