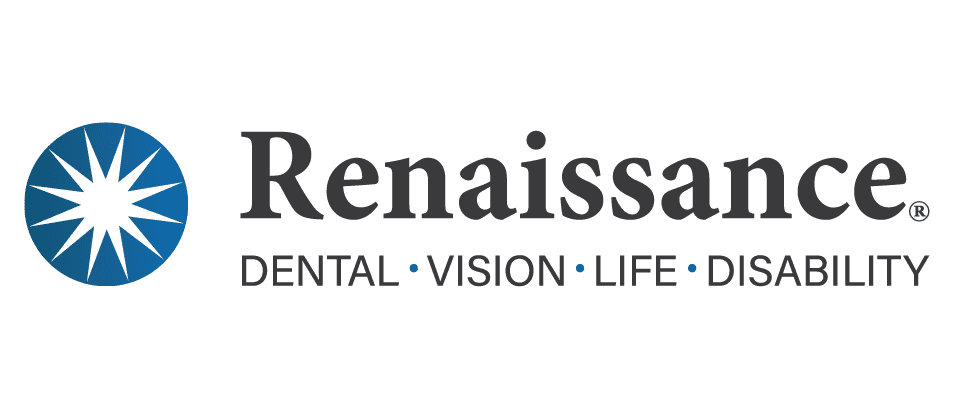 Renaissance Dental Coverage
Oral And Overall Health Connection — Visiting the dentist is important, not only for achieving a beautiful smile but also for your overall health. During a routine exam, dentists can detect more than 120 signs and symptoms of non-dental disease that may indicate health problems elsewhere in your body.*

Nationwide Access—National and regional dental networks with over 300,000 participating provider access points for maximum choice and value.**

Innovative Plans—Plans have features that focus on overall health while helping to reduce medical costs.

Freedom to Choose—While members have the freedom to visit any dentist, members who choose an in-network dentist can save 20-35 percent in out-of-pocket expenses .**



*Little, James W., Falace, Donald A., Miller, Craig S., & Rhodus, Nelson L. (2013). Dental Management of the Medically Compromised Patient (8th ed.). St. Louis, MO: Mosby Elsevier.
**Renaissance internal data, 2020
Note: This is not a policy and the descriptions of the policy(ies) are in summary form. If a discrepancy
exists, the policy(ies) will control in all instances. For a complete description of benefits, exclusions, limitations, reduction of benefits, and/or terms under which the policy(ies) may be continued in-force
or discontinued, please refer to the policy(ies). Final rates are determined by the Company's underwriting guidelines and final enrollment.
Other Renaissance Life and Health Insurance Company of America Products
Subscribe to Updates
Subscribe to get Renaissance Life and Health Insurance Company of America partner and product updates