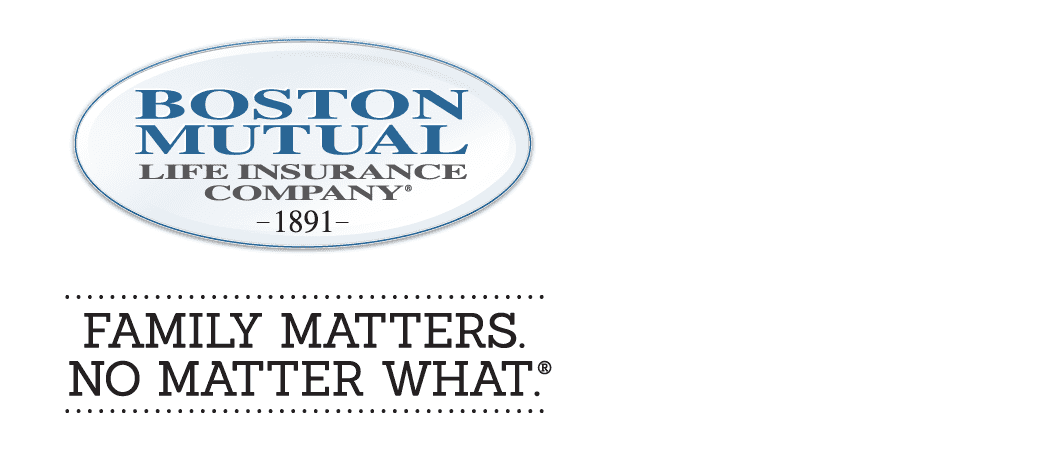 Boston Mutual Life Insurance - About Us
Founded in 1891, Boston Mutual Life Insurance Company has enjoyed a long history of financial strength and stability. Headquartered in Canton, Massachusetts, as a national insurance carrier, we have been a recognized leader for more than 128 years in providing flexible insurance products for Americans and their families in the private and public sectors of the USA. We offer a range of insurance coverage options for both individuals and at the workplace.

At Boston Mutual, we're driven by our guiding principles. As One Company, working together, we live the Boston Mutual brand: Family Matters. No Matter What. – and we're proud of who we are, a mutual life insurance company. By staying focused on who we are and what we do well along with continuing to grow as a learning organization, we keep our priorities front and center: our policyholders, producers, employees, and the communities around us.
Connection Status:
Connected
Boston Mutual Products
Subscribe to Updates
Subscribe to get Boston Mutual partner and product updates