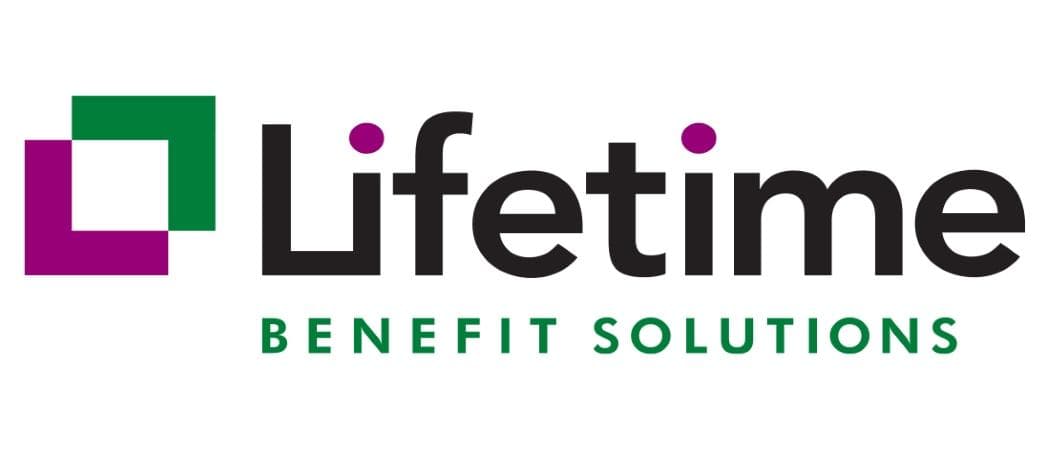 Your Trusted Partner
At Lifetime Benefit Solution, we provide administrative support and service on a wide range of products including COBRA & Premium Billing, a full suite of Consumer Directed Healthcare, such as Flexible Spending Accounts (FSA), Health Savings Accounts (HSA) and Health Reimbursement Arrangements (HRA) as well as compliance support and retirement plan administration. Ultimately, we're in the business of getting you closer to your goals of recruiting and retaining top talent to secure your best future. We offer options that put you and your employees on a path to certainty and success with costs and value that work for everyone, driven by personal service that works harder.


Benefits designed for a more prosperous future
We offer a full suite of ancillary benefits and specialty programs to help round out your traditional benefits.

Flexible, tax-advantaged financial tools infused with the latest in benefits technology, including a convenient mobile app and the ability to stack multiple reimbursement accounts on our integrated LBS Health Spending Card.
• Flexible Spending Account (FSA)
• Health Savings Account (HSA)
• Health Reimbursement Account (HRA)
• Qualified Transportation Benefit (QTB)

Compliance Support Services
***COMPLIANCE BUNDLED SERVICES PRICING AVAILABLE***

Exclusively for employers, our Compliance Support Services guide you through the many regulations and documentation requirements associated with health and welfare benefits or product offerings.
• Essential regulatory and governing documents
• Nondiscrimination testing
• Form 5500 and schedules preparation

COBRA and Premium Billing
With more than 30 years of experience, we take the complexity out of COBRA and Premium Billing administration so you can focus on your business.
• 24/7 member access through our COBRA and Premium Billing Mobile App
• Simpler, faster rate renewal through our new online portal
• Real-time financial and administrative reporting
Experience the many advantages of a single dedicated team
Our clients have always been our top priority, and our service model reflects that by matching you with a dedicated team of experienced professionals to handle anything and everything related to your benefits package with Lifetime Benefit Solutions. You get the best of both worlds: the resources of a national partner with the personal service of a local company.

Support you deserve from a team you can trust.
No matter the size of your organization, each client receives the individualized focus and support of a dedicated team to handle any questions or requests from start to finish. Consider them an extension of your team, capable of delivering:
• Consistent communication
• A smoother experience
• Dependable, productive collaboration
• Faster service

Your dedicated team consists of:
Client Service Consultants
This is your primary representative at Lifetime Benefit Solutions. They can answer any questions you may have about your plan and ensure every inquiry and request is quickly resolved by the team.

Line of Business Administrators
Our product-specific specialists are focused on the details of your benefits and how they function, handling everything from claims queries to questions regarding online access.

Subject Matter Experts
With a deep understanding of the intricacies of a particular product or function, these experts support your LBS team behind the scenes in addressing more complex questions and requests.

Sales Executives
These professionals can introduce new offerings, advise on existing products you may be interested in adding, and give advice on what mix of benefits makes sense for your business.


Connection Status:
Connected
Lifetime Benefit Solutions Products
Subscribe to Updates
Subscribe to get Lifetime Benefit Solutions partner and product updates