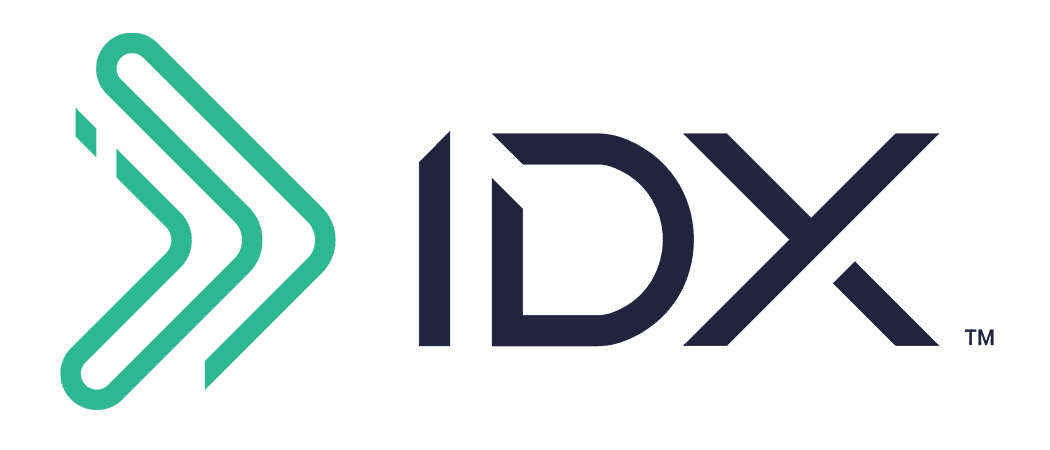 About IDX | The Privacy Platform
Identity theft affected over 15.4 million Americans last year, or about 10% of the workforce. Employees are the lifeblood of your business, but it's no secret that finding and retaining the best workers is a challenge. At the same time, employees' identities are at growing risk for theft in new and dangerous ways.

In today's competitive workforce market, leading employers require new ways to get the most from their benefit dollar. IDX is the only identity protection benefit that safeguards employees from all types of identity theft.

The IDX Platform includes alert-based identity monitoring and tools, fully managed identity recovery services and $1 million reimbursement insurance. An intuitive dashboard makes it easy to stay ahead of identity theft.
IDX Premier - Plan Features
3 bureau credit monitoring with instant alerts
3 bureau annual credit report
Monthly Vantage 3.0 credit score with trending
Credit file lock
Credit/Bank Account Takeover Monitoring
Identity Monitoring
Social Security Number (SSN)
Non-credit (payday) Loans
Criminal Records
Change of Address
SocialSentry Social Media Account Monitoring
Monthly Alert Summary
Unlimited Advice from Trained Experts
Fully-Managed US-Based Identity Recovery
$1 Million Identity Theft Insurance
100% Identity Recovery Guarantee
IDX Privacy - Plan Features
Privacy Score
ForgetMe Data Removal
Tracking Blocker Browser Extension
Safe WiFi VPN
CyberScan Data Breach Monitoring
SocialSentry Social Media Privacy and Fraud Protection
Password Detective
Private Search
Fully Managed US-Based Identity Recovery
$1 Million Identity Theft Insurance
100% Identity Recovery Guarantee
Subscribe to Updates
Subscribe to get IDX partner and product updates