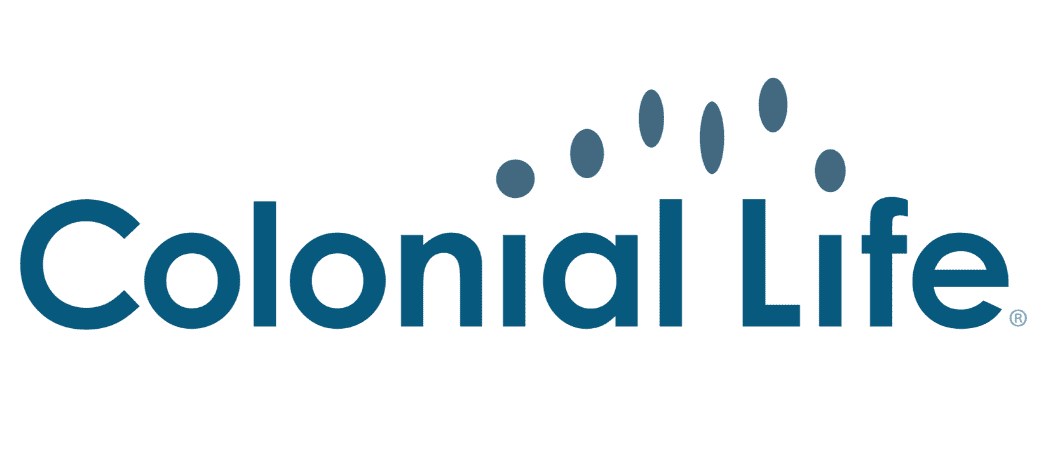 Accident Insurance
Empower Your Employees to Be Prepared for Whatever Life Throws Their Way

When an employee experiences a sudden covered accidental injury, accident insurance can help them offset unexpected medical expenses that aren't covered by their medical insurance. Since benefits are paid directly, they can be used to cover things like co-pays and deductibles, making accident insurance a great complement to a high deductible health plan.

Unlike medical insurance, coverage can be entirely employee-paid, so you can offer more benefits without impacting your budget. Everyone wins:

◾Budget-friendly payroll deduction. You can offer accident insurance to employees with no extra billing.
◾Payments are made directly to employees. Accident payments are based upon the type of covered accident, and employees can spend the money how they want.
◾Flexible coverage options. Employees can choose coverage for just themselves, or they can select family coverage for their spouse and children.
◾Guaranteed-issue coverage. Employees can get coverage without answering health questions, depending on the plan they choose.
◾Wellness benefit. Some plans offer a benefit for certain types of health screenings, so employees can be healthier and happier.

Talk with your Colonial Life sales representative to learn how accident insurance can help you offer more competitive benefit packages for your employees and help them prepare for the unexpected.
Cancer Insurance
Offer Protection Through Diagnosis, Treatment and Recovery

Benefits are a huge selling point for your business to your employees, yet it's becoming harder for employers to offer competitive packages without incurring significant costs. Cancer insurance from Colonial Life can help bridge the gap, providing additional coverage employees may need and helping you build a comprehensive benefits package to boost retention without boosting your company's expenses.

Cancer insurance provides benefits to help offset both indirect and direct cancer costs that may not be covered by an employee's medical plan such as:

◾Deductibles and co-pays
◾Out-of-network treatment
◾Travel, lodging and meals during treatment
◾Child care
◾Home health services

Some plans also cover an annual cancer screening test to assist with prevention and early diagnosis.
Critical Illness Insurance
Provide Valuable Financial Protection for Out-of-pocket Costs

Your existing medical insurance plans and wellness programs provide a solid foundation for good health, but with rising costs all around, it can be difficult to provide the benefits employees need without affecting your bottom line.

Meanwhile, when someone on your team is diagnosed with a critical illness, they're often forced to take time off to heal, as well as pay for mounting expenses that their health insurance won't cover. Fortunately, critical illness insurance can help.

These voluntary benefit plans supplement major medical coverage by providing a lump-sum benefit employees can use to pay direct and indirect costs related to a critical illness, such as:

◾Deductibles and co-pays
◾Expenses related to out-of-network treatment and additional medical procedures, such as angioplasty and pacemaker implantation
◾Travel, lodging and meals during treatment
◾Lifestyle changes that may lead to better health, such as gym memberships and smoking cessation programs
◾Rehabilitation and home health services
◾Child care

This financial protection offers a simple way to strengthen your benefits package and help give employees peace of mind.
Hospital Indemnity Insurance
Hospital Indemnity Coverage Allows Your Employees to Focus on Healing, Not Finances

Balancing benefit costs and coverage is difficult for you and your employees. Whether you're looking for a way to round out your overall benefits package, move to a more affordable health plan, offer HSA-compliant coverage or simply provide more robust benefit options to your staff, hospital indemnity insurance can help.

By offering employees this additional benefit, you can deliver a solution to help employees offset the gaps left by expenses that aren't covered by most major medical plans, such as costs related to:

◾Outpatient surgery
◾Inpatient services
◾Diagnostic tests
◾Doctor appointments
◾Emergency room trips

This type of coverage not only reduces financial strain for workers, but also helps alleviate the business pains that come with managing ongoing changes in employee health benefits.
Disability Income Protection Insurance
Improve Recovery and Productivity with Disability Income Protection

If an employee becomes disabled, they could be out of work for a period of time. Without steady income, it often becomes harder to pay for everyday expenses, putting a strain on their family and adding more anxiety to an already difficult situation.

Disability insurance safeguards both sides by providing income protection in the event an employee is unable to work due to a common condition, such as:

◾Pregnancy and childbirth
◾Cancer
◾Heart attacks and strokes
◾Back and joint disorders
◾Accidents and fractures

With a financial safety net, disability insurance can help your employees and company focus on success rather than worry about "what-ifs."
Life Insurance
Increase Your Benefit Coverage Portfolio without Impacting Your Bottom Line

No matter where your employees are in life, they can get coverage that's right for them with options that can help them protect their family's future. Life insurance pays a benefit to their loved ones in the event of their death, and certain types of coverage can also build cash value over time.

Life insurance can help an employee's family with things like:

◾Paying medical and funeral bills
◾Replacing lost income
◾Paying off a mortgage and other debts
◾Protecting retirement plans
◾Funding college expenses
Dental and Vision Insurance
Enhance Your Employee's Dental Insurance with Vision Coverage

Regular dental care is an important part of maintaining overall health. However, dental cleanings and procedures aren't usually covered by health insurance, potentially leaving your employees with bills to pay.

Colonial Life dental insurance encourages better dental care, creates a more competitive benefits package and helps reduce out-of-pocket expenses for an array of procedures, including:

◾Cleanings
◾Fillings
◾Sealants
◾Tooth removal
◾Crowns
◾Dentures

Healthier, happier employees contribute to stronger businesses. If you're looking for ways to round out your benefits package without incurring direct costs to your organization, consider Colonial Life dental insurance.
Subscribe to Updates
Subscribe to get Colonial Life partner and product updates